In flexography printing, tape resistance issues can create an adhesion issue between the ink and substrate. There are many reasons that tape resistance challenges arise, but are generally related to either the ink or the film.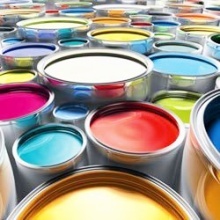 Film Challenges
There are three key causes of film related tape resistance. First, the corona pretreatment level is too low. If this is the case, confirm the pretreatment and overall age of the film itself. Second, if the surface of the film has gotten dirty, simply use an appropriate primer prior to printing or change the film over to a more suitable batch. Finally, its always possible that the wrong side of the film is being used.
Ink Challenges
Ink issues vary widely when it comes to tape resistance. For example, miscalculations in ink formulation or the use of the wrong ink system can create significant resistance issues. For longer runs using water-based inks, keep an eye on the pH level. Using fresh ink and making sure the correct solvents are used will keep the pH from dipping below an acceptable level. If two different ink systems are being printed over one another, it is possible that the adhesion between the colors is not adequate which can be corrected by making use the ink build-up is correct for the situation. Also, be sure that the ink applied first has a good initial adhesion to the substrate and is not being dissolved by subsequent ink applications. Finally, the ink viscosity could be too low for the application, in which case adding fresh ink should help.