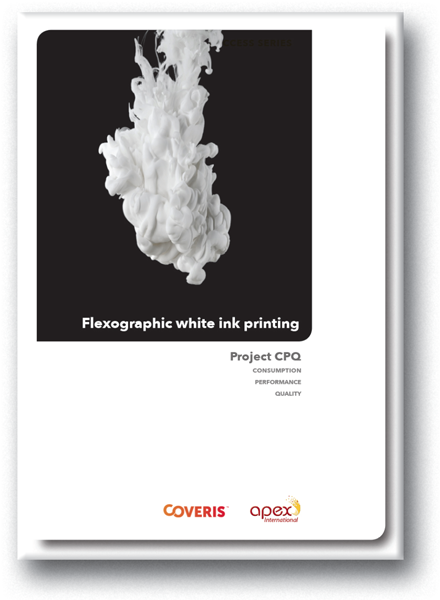 The design and image fidelity of packaging plays a key role in the decisions we all make as consumers, which in turn drives demand.
Within the print process, opaque white ink is the very foundation for graphic imaging on a variety of substrates. It is the essential backdrop upon which brands express their carefully-crafted imagery.
Therefore, critical success factors for proof-matched flexo printing include opaque white ink layering of sufficient opacity and quality.
Coveris approached Apex to support a project specifically focusing on the print process and to fine-tune the performance of the white ink lay-down after experiencing issues with printing opaque whites. They noticed that applying excessive white ink had numerous implications on the press performance such as slower press speeds, higher drying temperature, heavier packaging, excessive ink consumption — in addition to the carbon footprint of the additional ink and transport.
To learn more on this project, download our white paper below.